Hold Your Grund is a sublabel to parent Audiolith Records and hosts and releases techno, deep house, progressive house, tec-house.
The club is dead long live the club
We release new music for the club! From Hamburg, from Berlin, from Austin, from Landshut, from Poland or from Egypt, from anywhere to the rest of the world. Deep, tech-y, soft, hard, slow and fast. Numbing and healing. Born out of Audiolith's Stiff Little Spinners. Defending your club.
The first release will be "Alles gut" by Kalipo on 10/08/2017.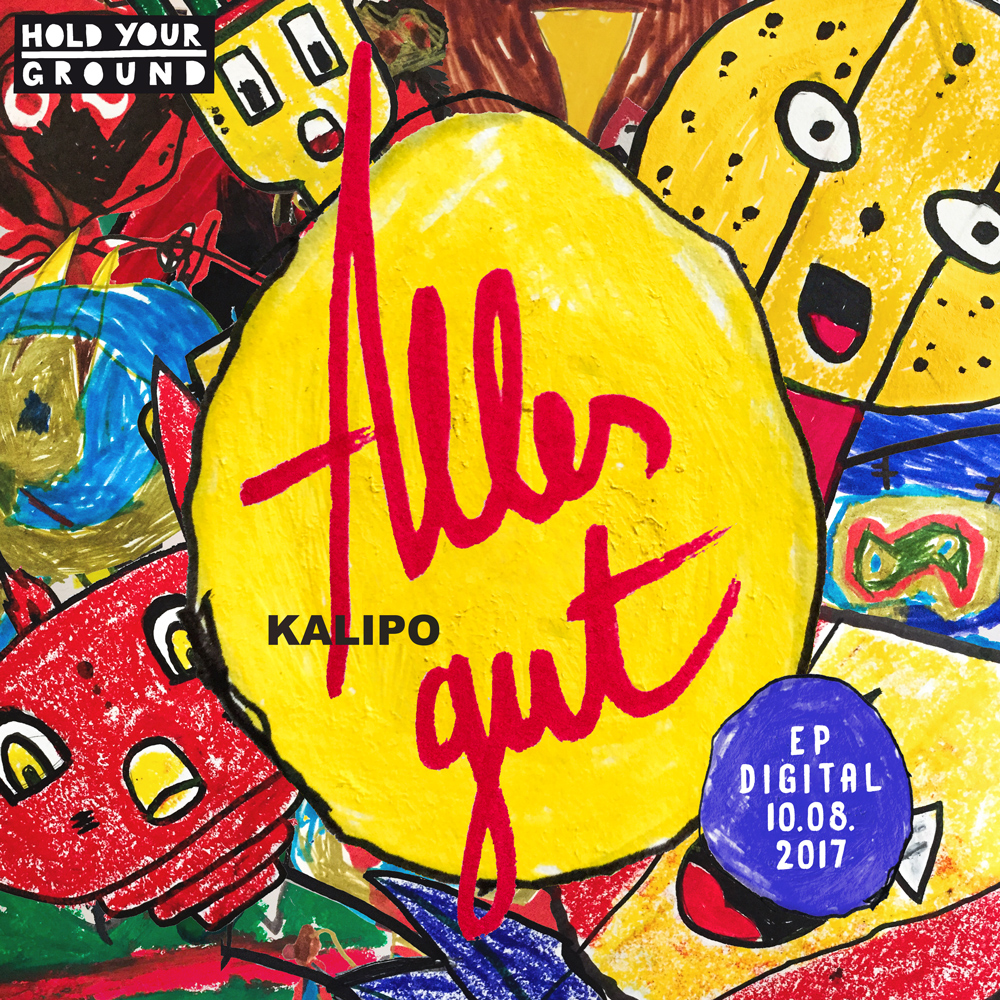 For this EP, Kalipo let the Berlin summer into his studio, which is hot and sticky and easy on some days, but also rainy, mystic and dark on others. On those days we head deep into the club and we don't come out for days. The EP melts Kalipo's trademark hypnotic techno and leftfield house with triphop, soul and jazz influences. The title "Alles gut" is the question, reply and statement we use all the time. It's the "All good? All good!" we give when we find our friends on the dancefloor of a festival, in the park or when we wake up next to someone who was a stranger the night before.
The sunny first side of the EP is influenced by soul, jazz and the 90s with a hiphop style approach to production. The title track is ruled by a warm and funky bass line, accompanied by a summery guitar hook and sliced up samples. "Air Water Bass" uses dadaistic vocal fragments and leans into triphop with a juxtaposition of a churning bassline and hauntingly beautiful melodies. "Schnuppe Stern" is reminiscent of Kalipo's first album "Yaruto" and it marks the transition from daytime to nighttime on the EP. With "Zugluft" we have fully arrived in the club, closing with dehumanized vocals and an elevated heartbeat on "Weißes Rauschen".
The EP as a whole features a very warm, individual sound, using claps instead of snares, low shakers and a muffled bass drum. This fuzzy feeling is reiterated by the cover, which features drawings of a 6 year old. It is addictive listening, "Alles gut" takes you by the hand and she doesn't let go.
Kalipo always produces his tracks with a live set and a dancefloor in mind, therefore this time we wanted to show you the new tunes in a live set up before actually releasing them… Check out: Elevation by ZERO NYC presents: Kalipo in Summer 2017. A little more relaxed than it would be in the club, Kalipo showcases six new and unreleased tracks among this studio live set.
Kalipo Soundcloud | Facebook | Blog | Instagram | Spotify | iTunes | Amazon | Audiolith Shop | Live | Booking | Hold Your Ground Soundcloud | Instagram